We covered a lot of ground on this blog in 2017. To make it easier for you to find the information you are seeking, we pulled together this handy recap, broken down by category.
Whether it's getting the facts about Chiropractic care and how your spine works, understanding the risks of medication usage, or just some useful insight on general health, wellness and nutrition, this is a great place to start.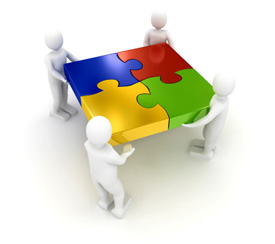 The Facts About Chiropractic
1. Dec. 11: Chiropractic care may help your symptoms … but that's not the point
2. Nov. 21: Flare-Ups
3. Aug. 29: Ontario's OHIP program needs to correct the mistake it made 13 years ago
4. June 27: Help for women with painful menstruation
5. June 20: Don't fall for chiropractic knock-offs! Your health is on the line
6. May 8: Independence and mobility
7. April 11: The cost of 'taking a break' from your spinal care
Spinal Health
1. Aug 15: The many ways in which we work to torment our spines
2. July 6: It's summertime – when your spine cries uncle
3. June 13: Car accident? Read this and save yourself 7 years of pain
4. May 24: The link between your spine and the rest of your body
5. May 8: Subluxation
6. May 4: Get screened
7. April 24: I've lost a quarter of an inch in my height! Am I shrinking?
8. April 19: Posture: Equal weight on feet
9. March 23: Just like your teeth, a healthy spine needs regular maintenance
10. Jan. 17: Muscle spasms and my neck curve
Lifestyle & Vitality
1. Dec. 14: Delay that date with a nursing home – take action now
2. Nov. 30: Your body is an amazing machine
3. Nov. 16: Investing in your health
4. Oct. 24: 4 signs of fall
5. Sept. 27: Health vs. Wellness
6. June 6: Life lessons from an 88-year-old patient
7. May 30: Health and fitness lessons from a recovering doughnut muncher
8. May 15: Why you need to get enough sleep
9. Feb. 28: Perception really is everything when it comes to pain
Got an idea or a question we can explore in a future post? Just let us know.