Home exercises: They are a vital part of improving your overall spinal health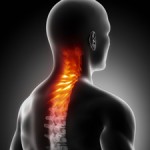 When you chose to begin your chiropractic journey, we explained to you our belief and proof that home exercises work hand-in-hand with spinal adjustments. For many of you, that has involved the use of the Denneroll — a spinal traction unit.
The Denneroll is a patented device created by Dr. Adrian Dennewald, an Australian Chiropractor. It provides a gentle stretch to your spine (neck, mid back, or lower back), and assists in the correction of abnormal spinal curves. Multiple studies have proven that the Denneroll is highly effective, and we have witnessed time and again that its regular use makes all the difference in the world.
Home Exercises
Naturally, as with most things, some people will want to seek a better deal on a product they are buying. And unfortunately, due to the Internet and sites like Amazon, we have had patients tell us that have found a similar-looking, cheaper product online, and they will choose to purchase this object as opposed to the actual Denneroll.
We cannot stress this enough: These products are not the same as a Denneroll. We cannot guarantee their results, and even more concerning, they may actually cause your spine to get worse.
You came to us because you wanted to take charge of your health, and we recognize it as a precious thing. Please be responsible and don't take unnecessary risks with your home exercises for the sake of saving a few dollars. We chose the Denneroll because it is the very best traction unit available. Let it help you get the most out of your chiropractic care with us!