Family Chiropractic in Kanata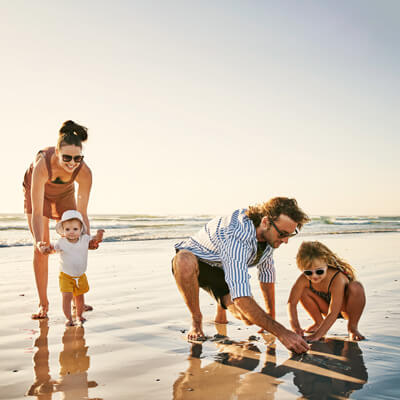 At Hazeldean Family Chiropractic Clinic, one of our priorities is to serve families in our community. Often when we are caring for a patient, we have conversations about other loved ones or family members who may also be struggling with a health concern. We encourage them to bring the others in for an assessment, so the whole family achieves better health together. Family care covers all ages, from newborns to kids to teenagers, from young adults to retirees to the elderly—we care for everyone! We can conveniently schedule family appointments, working with schedules involving work, school, sports, and other extra-curriculars.
Natural Care for All
Chiropractic care is the art and science of healing. It's a gentle form of health care used to correct spinal misalignments, to ensure your spine and nervous system are functioning properly. As primary health care providers, we're extensively trained to diagnose, address, and help prevent conditions and disorders related to the spine and nerve system. Problems with the alignment or function of the spine can cause interference to the function of the nerve system, creating issues in other areas of your body. At Hazeldean Family Chiropractic Clinic, we thoroughly examine your entire spine in order to find the root cause of your pain. We look for misalignments in your spine and posture, adjust and correct the problem areas, which allows the nervous system to function optimally, and for your body to perform at its best. As a result, you feel better, move better, and function better.
Tools, Techniques, and Benefits
Our principal technique is Chiropractic BioPhysics, a technique that combines chiropractic adjustments with customized spinal rehab exercises and traction to achieve optimal posture and spinal alignment. Recommendations are designed for you, based on the unique shape of your spine. The combination of traction, exercise, and adjustments produces measurable changes to the shape of your spine. Our doctors also use manual techniques, such as Diversified and Thompson Drop Table, and the Arthrostim® adjusting instrument. Our patients have seen results for the following:
Back/neck/shoulder pain
Knee pain
Reduced mobility
Headaches
Sports injuries
Pregnancy discomfort
Paediatric conditions
Postural issues And more
Book an Appointment
Contact us today to schedule an appointment. We're here to help!
SCHEDULE APPOINTMENT »


Family Chiropractic | (613) 831-9665