If you have recently visited Hazeldean Family Chiropractic Clinic, you know that our annual Christmas Gift of Health event is in full swing.
We truly believe in helping as many people as we can by introducing them to the myriad benefits of chiropractic care. It is so fulfilling for our clinic to see patients who had previously lost hope in ever regaining mobility, go on to lead rewarding lives, packed with joy and pain-free.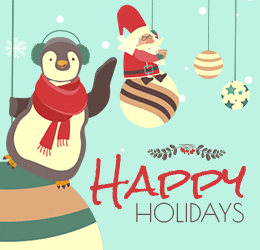 The Power of Chiropractic
At this time, we'd like to share with you another success story we have experienced at the clinic, as a reminder to you of the power of chiropractic.
A young woman in the late stages of pregnancy came in with acute lower back pain. She was in so much pain, she could barely walk. She needed help to get around and was desperate for relief. The doctor also did an exam on her toddler who was suffering with constipation.
After witnessing improvement, this encouraged the woman to introduce her niece to the clinic — the niece was also suffering with constipation and some other complaints, including low energy. At first exam, the niece's mother reported the young lady was blossoming under chiropractic care.
Meanwhile, the family had also referred their grandparents during our summer Gift of Health event. The grandfather had a history of back pain and has been doing well since starting care. The grandmother had suffered with neck pain, and at her first exam reported significant improvement. Grandma also reported the joy she was finding in the improved health in her family.
This is just one example of a family we have seen, who has passed on the good word and success that chiropractic has brought into their lives.
If you care about those that you love, why not give them the gift of health during this holiday season?
We have Christmas cards with a gift certificate inside valued at over $380, for you to give out at no charge to you.
The gift certificate is for an initial chiropractic assessment, posture and spinal exams, x-rays if necessary, complete report of findings, and 2 weeks of chiropractic adjustments. This is an amazing gift to acknowledge your commitment to your health and to reach out to your loved ones in need.
Contact the clinic today for more details. Help spread the joy and warmth of the holiday season by giving your family or friends the gift of chiropractic in 2017!