Profession of the Month for September
We at Hazeldean Family Chiropractic Clinic are pleased to announce that all hair stylists and estheticians are our featured Profession of the Month for September.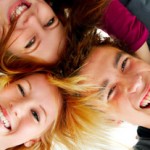 If you or someone you know is a hair stylist or esthetician, you can receive a chiropractic assessment, x-rays (if necessary) and a report of findings for an investment of only $35 during the month of September! This is a savings of over 70%!
We know how hard hair stylists and estheticians work. Their job is physically demanding, as well as making sure their clients are both relaxed and happy with the results. Long hours either on your feet styling hair and holding tools, or bent into awkward positions to perform beauty services can lead to poor posture and pain.
The hair stylists and estheticians we see complain of lower back pain (standing too long), shoulder and upper back pain (holding up tools and repetitive motions), as well as headaches due to a reduction in the curvature of the cervical spine. Carpal tunnel syndrome may also result from repetitive neck and arm strain.
Chiropractic is a gentle, safe, and drug-free way to relieve pain throughout the entire body. Simple spinal adjustments and corrective posture exercises can improve nerve function, allowing your body to feel and perform better in day to day life. A pain-free existence not only allows you to deliver the best results for your clients, but also gives you the freedom to enjoy your best life during time off with friends and family.
If you or someone you know is a hair stylist or esthetician suffering with unnecessary pain, contact Hazeldean Family Chiropractic Clinic at (613) 831-9665 today. Our offer will set you on the path to better health!