NURSING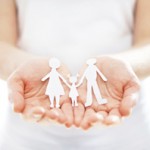 We notice here at Hazeldean Family Chiropractic that certain professions are more physically demanding and involve higher risk of injury and chronic back problems. This month we would like to reach out to those who care for the sick and injured themselves…Nurses.
Health care is an extremely demanding field of work, and many of us take for granted the effort put in by nurses and other health technicians as they go about their days and nights. Long hours on their feet with few breaks, if any, for rest and food, combined with the physical labour involved to perform daily tasks, can be exhausting.
Think about the effort required just to move a patient in bed. Recently, 2 nurses told me that they were attempting to move a patient who was not able to help and the nurses hurt their backs pulling on the person's body. Or what about the strange and awkward positions needed to administer a therapy or treatment?
Nurses Can Greatly Benefit From Chiropractic Care
The health care workers we see put their bodies through the ringer to accomplish their jobs, and it shows in their spinal health. Many complain of headaches, neck and/or shoulder pain, lower back issues, and sciatica.
Nurses can greatly benefit from chiropractic care. Removal of subluxations strengthens nerve function throughout the entire body. Those in our care say that their quality of life has immensely improved, both at home and work, because they are no longer are suffering with aches and pains. They can arrive at work feeling stronger and not afraid of hurting themselves.
We also encourage a regimented stretching program for the body to remain limber and active. This, in addition to regular chiropractic adjustments, works wonders in making our nurses content, comfortable, and ready to tackle whatever comes their way.
For The Month Of February We are Reaching Out To Nurses
So, for the month of February here at Hazeldean Family Chiropractic, we are reaching out to Nurses – we welcome them to a complimentary chiropractic assessment and any necessary x-rays to determine if they are a candidate for corrective chiropractic care. Let's see how we can strengthen and increase the health of one of our society's most giving professions and help our nurses get out of pain and live life more fully.
We love and appreciate these people for all that they do, and helping them after they have helped us so much, gives us great joy.