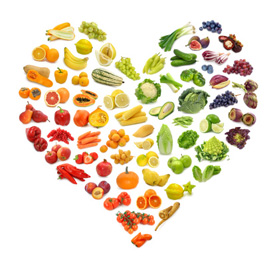 If you have eaten at your favourite restaurant in the new year, you may have noticed a small change to the menu.
Ontario implemented a new law on January 1, forcing all restaurants with twenty locations or more to feature the calorie count of all items they serve – and yes, that includes beverages.
The move is designed to lift the veil on all of the food we consume while away from home. Most people realize that fries are never a wise choice, but many assume that a bran muffin or bagel is a safe breakfast choice as an on-the-go bite before work.
Think again.
Portion Control
These menu exposés have shown that your average breakfast bite contains more calories than 1.5 chocolate bars – think in the 400 range. And don't forget those expensive coffee drinks laden with sugar: You can pile on another 300 to 700 calories to your order.
It's enough to make you want to eat the majority of your meals at home, which in actuality, is what we all should be doing. You have the final say as to what goes into the recipe, not to mention keeping a handle on portion control.
We know that weight loss is one of the most important issues our patients are looking to tackle, and we are here to help.
Hazeldean Family Chiropractic Clinic will be hosting a
Nutrition Workshop on Thursday, January 26 at 6:15 p.m.
We want you to learn how the right foods can help you control cravings, boost energy, give you a better night's sleep and much more! Spots are going quickly, so please sign up at the clinic during your next appointment, or give us a call at 613-831-9665.
Stop putting it off – get on the right track to better eating habits with us on the 26th! We hope to see you there.