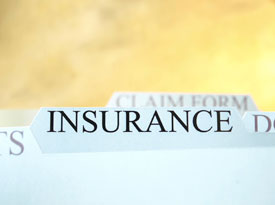 The mother of one of my patients told him recently about lower back pain she had developed that extended around her abdomen. Her family doctor said it was a muscle strain. Two bouts of painful massage therapy had provided some relief, but the underlying issue remained. When my patient asked his mother if she had visited her local Chiropractor, she responded, "I can't afford all that. I'm retired now and don't have benefits."
It's a story we hear all too often. People of limited means can't afford to access the care they need because the Ontario Health Insurance Plan (OHIP) doesn't cover Chiropractic care. It used to, but in 2004, the Ontario government delisted Chiropractic from OHIP coverage, along with physiotherapy services and most eye exams.
The move was widely criticized at the time on the grounds it would mean suffering people would turn to crowded emergency rooms or overburdened family doctors.
During a media interview in January 2005, Ottawa's Dr. Daniel Komesch, then Chiropractor for the University of Ottawa's football team, said:

"The government must understand that Chiropractic is a service that still awards a 1.6 per cent decrease in total annual health costs at the plan level. In Ontario alone, it saves the government $480 million (annually). Right now, $100 million is paid out (yearly) to Chiropractic services by OHIP. Keeping Chiropractic on the plan may not only prove to be beneficial to the patients, but reduce overall healthcare costs as well."
So why did Ontario delist Chiropractic from OHIP after 30 years of coverage, along with other medical services? Apparently to address its deficit and shift limited resources to other healthcare priorities.
But even the Canadian Cancer Society stepped up in support of Chiropractic, expressing its concern that the government had decided to delist "important services" such as Chiropractic to help pay for cancer treatments.
"While the Society supports reducing wait times for cancer care, we are troubled by the decision to delist important services in other areas to pay for cancer care," the CCS said in a statement at the time. "Services such as Chiropractic care, physiotherapy and optometry testing are important to many people in Ontario, including cancer patients and their families."
And then there was the Manga reports published in 1990s, perhaps the largest existing analysis of scientific literature on low-back pain to date.
Dr. Pran Manga
The lead author was Dr. Pran Manga, a professor of health economics at the University of Ottawa.
These unbiased independent studies commissioned by the Ontario Ministry of Health showed that Chiropractic care is cost-effective, safe, has a high rate of patient satisfaction, and is more effective than medical treatment for low-back pain. Dr. Manga also recommended that the management of low-back pain be moved from Medical Doctors to Doctors of Chiropractic and that hospital privileges be extended to Chiropractors.
Dr. Manga too spoke out against the delist decision in 2004 on the grounds it would only cost the system more and result in poorer healthcare outcomes for patients overall.
And here we are years later, with Canada's public healthcare system in crisis due to the demands put on the system by its users – you and me. Overuse and misuse of pain medications for conditions like back pain, particularly addictive opioids, are at an all-time high because conventional medical options too often do not address root cause like we do.
We have also referenced other reputable Canadian sources that speak to the value of Chiropractic as part of a public healthcare system. For example, the Workers Compensation Board of B.C. (WorkSafeBC), has said that Chiropractic care is "associated with better and more rapid reduction in pain and disability over time" when compared with many other conventional therapies.
B.C., by the way, does provide for Chiropractic coverage under its version of OHIP.
We believe it's time for provincial governments in Ontario and elsewhere to reconsider their coverage of Chiropractic services. This won't cost taxpayers more. In fact, it will save money in the long run.