Profession of the Month for November
We are happy to announce that Opticians and Optometrists are our featured Profession of the Month for November at Hazeldean Family Chiropractic.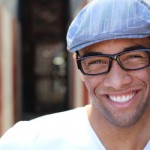 All Optometrists and Opticians, as well as the associated clinic team, can receive a chiropractic assessment, x-rays (if necessary), and report of findings for an investment of only $35 during the month of November! That's a savings of over 70%!
In our 13 years of serving our community and many local businesses, we have gained a great understanding of the difficulties and stresses associated with many forms of health care and related services. Long hours at desks and bent over equipment can lead to both upper and lower back pain. Repetitive motions with hands on optical tools can cause carpal tunnel syndrome. A forward head posture from leaning over a desk causes forward neck tilt, which destroys the natural curvature of the cervical spine. This in turn, leads to neck pain and tension headaches.
Think about how much more effective you would be at your job without having to deal with regular aches and pains. Wouldn't it be wonderful to spend your time off with friends and family, being active and doing the things that you love, as opposed to recovering in bed or on the couch, swallowing potentially harmful pain medication?
Chiropractic is a safe, drug-free, way to reduce and eliminate pain throughout the entire body. Gentle spinal adjustments combined with customized corrective posture exercises allow nerve function to return to its optimal level, and therefore your body can function better overall. In just a few visits, many of our patients experience a vast reduction in their pain level and immediate increase in their quality of life.
If you are an Optician or Optometrist who has been suffering in pain for too long, take advantage of our offer this month, and contact our clinic today at (613) 831-9665. Let us set you on the path to better health!