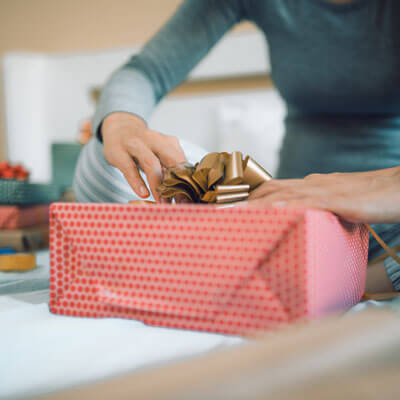 By now we are all aware that stress – while an important part of our body's "fight or flight" response – is damaging to our health if it is not managed. Not developing management strategies ends up leaving the body in a constant state of stress, unable to enter into important states of repair and rest.
In the weeks leading up to the December holidays, extra stress piles on because of the expectations of the approaching Festive Season. Here are a few survival tips:
Make a Plan
As early as mid-November you can set aside certain days for gift shopping, baking and hosting friends. In early December you can even precook and freeze certain dishes.
Set a Budget
Part of the pre-planning involves taking the time to look at your finances and deciding how much money you have for gifts. Don't try to shower everyone with expensive store-bought gifts. You don't have to buy every item on your kids' wishlists. Introduce a "Secret Santa" gift exchange among family members or colleagues. Homemade gifts such as attractively wrapped jams, chutneys, candy and cookie jars are always well-received.
Be Realistic & Learn to Say No
You can't make everyone happy! Just as you cannot buy affection by spending excess money on gifts, you can't attend every holiday event to which you are invited. People who truly care for you will understand that this is a busy time for everyone.
Have Fun but Don't Over-indulge
Lavish meals, alcohol and treats are available in abundance during these weeks. Don't deny yourself, but set limits. Eat a healthy snack and drink plenty of water before heading out for an event so that you are not tempted to overeat or drink too much alcohol.
Stick to A Routine
Try and stick to regular mealtimes, bedtimes and exercise schedules as much as possible between all the holiday events. Keep up your regular Chiropractic adjustment schedule so that your immune system is boosted and your body continues to function optimally.
If you have any questions about the health or alignment of your spine or that of your loved ones, Erin McLaughlin and Pierre Paradis are here to help. If you live or work in Kanata and the surrounding area, contact us today or give us a call at (613) 831-9665.