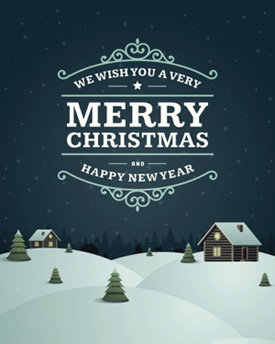 Stress can be a frustrating side effect of the holiday season. We feel obligated to achieve a "perfect" Christmas – to be everywhere for everyone, while overspending and overtaxing ourselves in the process.
It's essential to remember to take some time for ourselves, even if it's only few minutes a day. Make a conscious effort to carve out some personal time to do what makes you feel happy and relaxed. It might be yoga, listening to a favourite song with headphones on, or even curling up on the couch with a hot cup of herbal tea.
A few minutes each day taken to stop, breathe and focus can make a world of difference during this hectic time.
Another great way to de-stress is to recall the true nature of the season, and give to those less fortunate.
Enlist the help of the family and prepare donations to shelters, or consider offering to spend time with seniors in your area who may not get a chance to see their loved ones. You'll be helping others and end up feeling good in the process – a far more valuable gift than anything that can be purchased in a store.